Making labels more beautiful doesn't just benefit from better substrate materials. If you ask a processor, he will tell you that the printing process is also very important, especially flexo, which greatly improves the appearance of the label. At present, the quality of the printer's products is unimaginable in the industry in previous years. Due to the improvement of prepress, printing, and postpress technology, the quality of printing has become increasingly stable.

Technological advances in all aspects are helpful to the popularity of labels, and these advances are all aimed at satisfying manufacturers' demands for more vivid and high-quality label designs. Each product is maximizing the use of patterns and colors on the label to attract consumers. Flexo printing gives labels some effects that were previously only achieved by screen printing. Flexographic printing originally did not achieve a haptic effect, but later due to the use of UV curing technology, the ink was thicker, thus achieving a similar effect as screen printing labels. At present, many cosmetic manufacturers tend to use this type of UV-printed labels because of their lower cost, on-line printing and aluminum foil embossing. UV flexo technology also has a higher print resolution than screen printing.

In addition, quality control is one of the advantages of flexo presses in recent years. The calibration of the print colors that control the labels of different operating batches is not so much an art as a science. The color difference of the labels each time the label buyer purchases is very subtle, which is very important for some companies. In particular, some companies have a wide variety of products. The color of each label corresponds to a certain product color. Labels offer great flexibility, so some manufacturers can use them alone or in conjunction with screens. The range of options is very large.

At present, the printing industry is gradually accepting color management techniques to help designers be more precise in color. The color and quality of the labels will be more stable in the future, and differences between different batches of products will not be noticeable. In addition to better color control, printing equipment has progressed in texture, color registration, and platemaking, all of which have improved the vividness and three-dimensionality of printed patterns. Cosmetic manufacturers want products to be different. They expect label processors to provide attractive designs and products. Flexo technology gives them the answers they need.

From the progress of the process, we can see the characteristics of the label processing process:

1. In the process and design, the printing pattern is changed from a single color to a multi-color, and the simple color blocks, lines, and texts are developed in the color printing direction of the halftone to better express the richness and exquisiteness of the label screen.

2. In the use of materials, the development of paper-based, film-based and specialty materials has gradually evolved. This not only makes the printed labels even more exquisite, but also improves the moisture resistance, high temperature resistance, wear resistance, and resistance of the labels. Tearing and so on.

3. In the use of ink, due to environmental considerations, solvent-based inks will gradually be replaced by water-based inks, and UV inks will also be widely used because UV inks are dried in a solidified form, free of harmful gases, and substantially environmentally friendly. .

4. The processing methods have evolved from simplification to complication and integration, from single printing, multiple post-processing to integration of printing and post-processing, and printing, hot stamping, glazing, punching, die cutting and other processes Complete online.

5. The function of the equipment is developed from a single type of printing to a combined type of printing, that is, one machine has multiple functions such as embossing, flexo printing, gravure printing, and screen printing, and can print in multiple ways on one label at the same time.
We offer a wide choice of different types of Patio furniture collections, which cover garden rattan sofa, outdoor dining set, chat set, rattan bar set. With splendid style and smooth line, every details and quality is presently perfectly. Excellent surface treatment process and the selection of products for climate and UV have long-term protection ability, getting more than your money`s worth.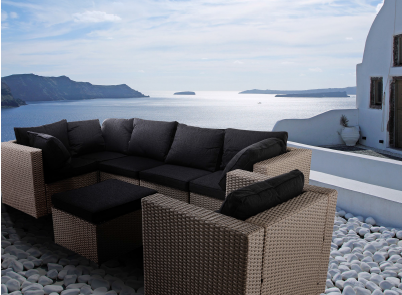 Patio Furniture Sets,Outdoor Patio Furniture,Patio Chairs,Garden Table And Chairs
SEVENZE INDUSTRAL CO.,LIMITED , http://www.sevenze.com